Company Profile / MAP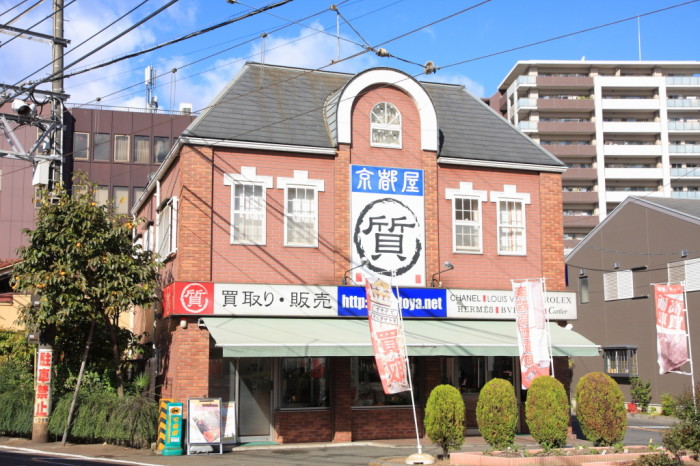 It is a well-established pawnshop of Founded Showa 1951 years.
We are doing expensive assessment · expensive purchase · cheap sale with our secure system unique to established business.
I will explain kindly and carefully even for first-time people and women. We have a wide selection of brand items including popular Louis Vuitton, Chanel, Hermes, Rolex, Omega. Please visit us for the first time with confidence.
I do not want to lose to major, passion for customers
Shops in Shiga prefecture soon after the war, stores in the store show not only watches, but also bags, wallets, jewelry, precious metals etc are displayed.
In addition to that, we handle items such as electric appliances, kimonos and musical instruments. The wideness of its width and the high quality, the discriminatory eyes that judge them make the feeling of "historical quality shop" as expected. Looking at the corner of the showcase watch, in order to support the certainty of the purchase route, from the standard to the rare one, there are really variations abundantly available.
"There is a feeling that I would like to buy as much as possible as much as possible and sell it cheaply, as a pride as a long-established store, or a major store with name value. To really compare it with such a store, it is very big I feel worthwhile. "In the times when purchasing online is commonplace, it is possible for consumers to buy products while comparing prices of multiple shops. For that reason, we are also selecting merchandise in line with the needs of the times, even in the merchandises sale on net sales, there is no premise in pricing as well.
In the store, we have built a thick pipe with customers with a wide range of product knowledge and an attentive at home, over the years. Please come and visit us when you come close by.
| | |
| --- | --- |
| company Name | Kyotoya Ltd |
| Establishment Date | 30/12/1951 |
| Representative | Keiko Nakano |
| Location | 2-5-18, Hamaotsu, Otsu-shi, Shiga, 520-0047, Japan |
| Business Hours | 9:00~19:30 |
| Regular Holiday | 17th Of Every Month |
| Phone Number | 077-522-3759 |
| FAX Number | 077-522-8782 |
| URL | http://kyotoya.net/ |
| E-mail | info@kyotoya.net |
| Capital | 10,000,000JPY |
| The Purpose | Pawn Shop Opening / Thrift Shop Sales / Real Estate Rental Business / Finance Industry |